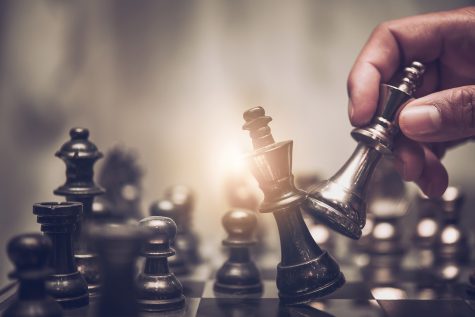 The Grand Old Party (GOP) is formally over as Americans come to end of one of the most consequential years in modern American history. It should be acknowledged that less than 30 Republican members of the U.S. Congress out of 250 sitting Senators and Representatives have formally and publicly declared that President-Elect Joe Biden and Vice President-Elect Kamala Harris actually won the Nov 3rd presidential election. The Biden/Harris ticket decidedly won the election with 306 electoral votes (when you only need 270 to win) and 81,028,272 popular votes garnering over 51% of the vote. Biden/Harris beat Trump/Pence by over 7 million votes, far more than President Barack Obama won in either of his election bids in 2008 or 2012. Biden/Harris made history by beating an incumbent president by the largest margin since Roosevelt beat Hoover in 1932.
The evidence is irrefutable and overwhelming that Joseph R. Biden is in fact the President-Elect of the United States of America, and yet the GOP leadership continues to remain silent as they encourage the current president's baseless claims that he was actually the victor and not the vanquished in the 2020 election. This farce of denialism continues after more than one month since the election count, recount and multiple double and triple recounts have taken place in some of the battleground states around the country. ALL the states have now certified their election results as of last week. So why does the grand old party of "American Exceptionalism", uber "Patriotism," "Fiscal responsibility", the "Moral majority," "small government,"  2nd amendment rights, and "Constitutional Originalism" suddenly throw all of that overboard? They stand in either complicit silence or "twisted pretzel-like excuse making" while bending over backwards to please a vitriolic, lying, divisive, self-absorbed, anti-American Commander-in-Chief who has taken their party, their integrity and their self-respect (if there's any left) hostage? There are at least two possible answers, and neither are good.
First, the GOP as a party has been dying a slow painful death since they nominated Donald J.  Trump as their candidate in 2016. Whatever the party once stood for is no longer recognizable as America has witnessed its profound and epic decline over the past four years. There is currently no leadership, no courage and no integrity that can be attributed to the party leadership, save a few individuals that can be counted on one hand. Conventional wisdom, decency and traditional protocols told us that they were just giving the president a little time to adjust to reality, a moment to come to terms with the outcome of the election and to "reckon with" losing his bid for re-election, and THEN we could all move on as a nation.
Give the president a little time? Really? How much time does a grown man need when children who play sports have to deal with their losses immediately? Even Little League Teams all over America are taught that losing must be accepted with just as much grace as winning, and as dictated by good sportsmanship and the rules of the game, they must acknowledge the loss by shaking hands with the winner after the game has been played? Eight- and nine-year old boys and girls do this every day, and the so-called "Leader of the free world" needs more TIME? No.
The second more grotesque, insidious and disreputable reason that this farce of denialism continues is gluttony and avarice. The appetite for self-dealing, personal acquisition  and aggrandizement while using the most powerful platform in the world has been a staple of the current occupant of the White House. The ability to raise more than 207 million dollars (so far) with complete autonomy over the money's use and allocation was too good to pass up as a perk of the presidency before having to vacate the office. These false claims of "rigged election," voter fraud, and the "lost ballots for Trump" have ALL been debunked by every court, every state's attorney general, every governor whether democrat or republican. Nevertheless, to keep the money flowing into the pockets of the

soon to be former President of the United States, he keeps screaming "I Won! I Won! This is NOT over! "  He keeps demanding that he's the victim while continuing to file legal challenges to upend the results of a free and fair election where Americans in overwhelming numbers chose a NEW President. It's all about the money! It was never about the nation!
The GOP and their leadership are a group of cowards. History will not forget. Whatever credibility, righteousness or integrity they may have once had, or any respect one might have had for them,  it is all gone now. The party is definitely over!