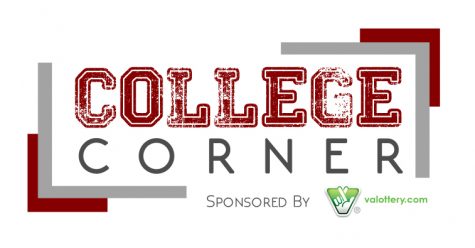 ---
Students keep busy during long winter break
By Katharine DeRosa
RICHMOND, VA – Angela Gates is staying on campus this winter break to work in Richmond and study for future classes. The junior attends Virginia Commonwealth University.
In efforts to curb the spread of COVID-19 during the winter months, many Virginia universities sent students home before Thanksgiving and administered the remainder of the semester online.
"I like having the break; it's been a rough semester." Gates said.
Gates went home for Thanksgiving and traveled back to campus the Sunday after the holiday. She's from the Northern Virginia area, in Winchester. The professional science major said she plans on going home Dec. 20 and returning to campus Jan. 8. Nevertheless, she applied to stay on campus all of break.
"I don't want to get out of the routine that I have, but it's good," Gates said of the long break. "I'll get to see my family more."
VCU offered students an option to stay on campus by completing a request to stay form. According to Matthew Lovisa, director of communication and marketing for student affairs at VCU, students living in on campus apartments were permitted to stay for the long break and first year students could stay in their dorms during finals.
Lovisa said in an email that all students living on campus in the spring 2021 semester will need to complete a COVID-19 test. While meal plan options are closed during the break, students living in apartment style halls have access to a kitchen.
Gates said she plans on spending the break studying for her upcoming classes, such as biochemistry and human anatomy. She also wants to find a job.
"I was looking for pharmacy tech ones, now it's just anything," Gates said.
The University of Richmond offered students the opportunity to apply to stay on campus this winter as well. International students' requests were automatically approved according to their website.
Richmond sophomore, Glory Harmon traveled home to Douglasville, Georgia for winter break. She and her mother are going on a trip to Senegal to see family.
"They normally come here for Christmas, so we decided to come to them," Harmon said. "I'm very excited to see my family."
The mother and daughter will undergo multiple COVID-19 tests before going to Senegal and one before returning to the United States, Harmon said.
"I'd rather be safe than sorry, so go ahead and test away," Harmon said.
The University of Richmond has about 160 students staying on campus this winter, according to Director of Housing and Residence Life Patrick Benner. He said in an email that the university works to house international students, student athletes and those who may have trouble traveling home.
Students staying on campus at the university are required to complete COVID-19 testing twice in December and once in January, Benner said. The university is also providing meal plans to students on campus free of charge.
Harmon said her dad and brother are staying at their home for the break. The sophomore business administration major said she's looking forward to relaxing over the break. Even though most of her classes were in person, Harmon said she experienced a higher workload in her online classes.
"I definitely experienced burnout toward the end of the semester, and I was ready to go home," Harmon said.
Another VCU student, senior exercise science major, Jodie Beaumont is staying in her off-campus apartment for the majority of break to work at a daycare. She said that most of her friends are staying in the Richmond area to work this winter.
Beaumont plans to go home for Christmas and New Years to spend time with her family. Before going home, Beaumont said she will get tested for COVID-19 at an urgent care facility and self-quarantine. Her holiday plans don't differ much from previous years, since Beaumont typically video chats with her grandparents in England.
"We won't see anyone other than my family," Beaumont said.
Beaumont hopes to attend graduate school at VCU next year to pursue physical therapy.
"It'll be my last break for a while, so I'm hoping to make the most of it." Beaumont said.