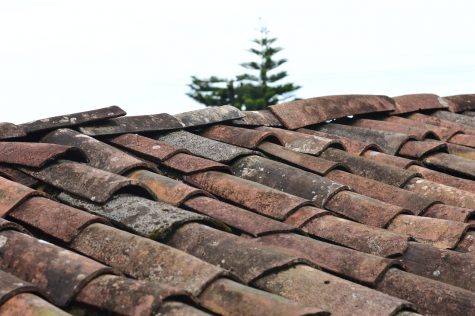 Recent downpours may have caused a leak. Or, perhaps you've seen a stray tile on the ground near your home. Stepping back to inspect your roof, you might notice even more damage or erosion. If even just one of these issues is true — or maybe you just want to update and improve the look of your home —  it's time to hire a professional roofer for your home's first line of defense against the elements.
Putting a new roof on your home can increase its value. So, it is essential that you pick the right contractor to do this job. Your first step in finding a reliable roofer is to ask your family, friends and neighbors if they have recommendations. You can also look on the internet for roofing contractors in your area. Some websites offer lists of professionals, along with reviews of their work.
Personal recommendations will give you the best information. Be sure to focus on the quality of work as well as the cleanup process. You don't want scraps of shingles and nails left over after the contractors have gone home. Don't hire professionals who leave debris after they are gone.
Pick someone with a long track record in your community. Some contractors travel the country looking for work. They appear after a community experiences a natural disaster or heavy storm.
These contractors are making money from the insurance claims. If you hire one of them, they cannot provide realistic guarantees for their work. After all, they may be on the other side of the country if your roof starts to leak again.
Becoming acquainted with local contractors is especially important if you live in an area prone to high winds or hurricanes. It is good to know who to call if your house needs repair work.
Once you have contact information for several roofing contractors, call them. Inquire about the company's background and how long they have been in business. Generally, a good roofer should offer a guarantee between five to 12 years. If the company has been in business for less than five years, it will be difficult to determine the quality of their work.
Continue to ask questions about time frames and estimates. You should always get a written estimate before proceeding with any work. Communicating with the contractor will let them know that you will be taking a hands-on approach to this project.
Find out if the roofers recommend standard or architectural shingles, what they will do if they find damaged wood, and when they might be available to start. You should also ask about the warranty and whether you can have it confirmed in writing.
Every professional who works on your property should be licensed and bonded. Insurance is particularly important for roofing contractors. They should be able to cover any damages they might cause to your property. It is also essential that workers are covered under their insurance as well, in the event someone is injured during the job.
Before work commences, you must receive a written contract from the roofer. Read it over carefully. It will state the type of materials to be used, what the work will entail and the final cost.
Following these tips will help you find the best roofing contractor in your community. You can rest comfortably knowing that you made the right decision.