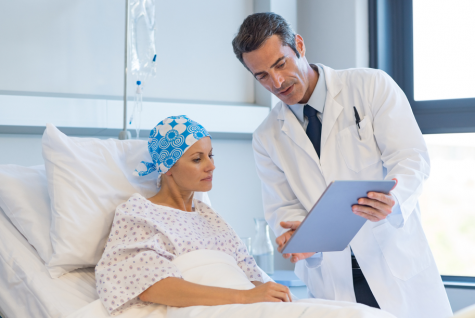 Getting a cancer diagnosis can be a life-altering experience.
Choosing the right specialist to treat it can give you peace of mind, though, as you go through the process of diagnosing and fighting this serious disease.
If your cancer treatment requires surgery, a surgical oncologist has the training and skills to remove tumors. Not all surgical oncologists are the same, though.
Here are some things to keep in mind when choosing one.
TRAINING AND LICENSING
Surgical oncologists go through some of the longest and most intense training in the medical profession. Their specific field of study and their most common areas of practice can help you find out whether they would be a good fit in your situation.
Start by checking with your state's medical board. Most states have a database that lists physicians currently licensed to practice in your area. You can sometimes find more detailed information, such as any specialty board certifications they hold and where they went to medical school.
Other doctors can help you make a good decision, too. You can ask your primary care physician or a general oncologist who they would recommend for your procedure and why.
EXPERIENCE
One thing to find out is what types of cancer the surgeon has the most experience treating. On your initial consultation, you can ask how often they perform your procedure or work with your type of cancer.
In general, the more complex your surgery will be, the more specialized your surgeon's training and practice should be. It's common sense that doing something frequently can keep skills at their sharpest.
Even within the surgical oncology specialty, there are a variety of sub-specialties that come with their own very specific skill sets and training. Some surgeons may have expertise specifically in colorectal surgery, gastrointestinal surgery or head and neck surgery, for example. Finding one whose background matches your medical needs is important.
INSURANCE COVERAGE
Surgical procedures can be extremely expensive, so it's important to consider your insurance coverage in the decision-making process.
Check with your insurance company about which surgical oncologists are in-network. If you're on Medicare or Medicaid, find out whether the surgeon accepts those payments and what your financial responsibility will be.
HOSPITAL PRIVILEGES
Surgeons must be allowed to operate in facilities. Different hospitals have different levels of technology and equipment. You will want to have the procedure done at a hospital that is equipped to fit your needs.
If you prefer to have the surgery performed at a particular hospital, check to make sure the surgeon is approved to operate at the facility. Also check with your insurance company to verify that not just the surgeon, but also the hospital where the surgery takes place, will be covered at the level you're expecting.
COMMUNICATION STYLE
The best medical professionals aren't just incredibly skilled and experienced in their corner of the medical-science world. They're also good communicators.
A potentially complex procedure like surgery to remove a tumor can have a variety of possible outcomes, and a good surgeon will be able to clearly explain what you can expect. They'll also let you know the steps to take after the procedure to have the best recovery, which will likely include pain medications and limits on your physical activity for a period of time.
Finding a surgical oncologist who has not only the right education and experience to do the job, but also the bedside manner to communicate clearly and thoroughly, will give you peace of mind when undergoing any kind of surgical procedure.