Submitted by BLK RVA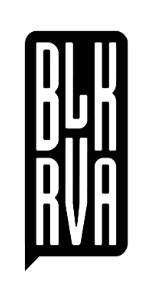 A new initiative by BLK RVA is aiming to support the region's Black-owned restaurants during the COVID-19 pandemic. All proceeds from BLK RVA merchandise sold in its online store will go to the Richmond Black Restaurant Experience's emergency hospitality fund to help restaurants impacted by the coronavirus.
BLK RVA is a collaborative initiative between Richmond Region Tourism and an advisory board of community members focused on developing unique ways to attract tourism while highlighting Richmond's Black culture.
The online store features sweatshirts, t-shirts and duffle bags with the BLK RVA logo. All proceeds generated from online purchases will go to Richmond Black Restaurant Experience fund which will be used to support approximately 35 food-focused small businesses.
The Richmond Black Restaurant Experience celebrates Richmond's black-owned restaurants, food truck/cart operators, caterers, local chefs and promotes the region's growing culinary tourism scene. The organization has a goal of raising $15,000 to support business owners.
Learn more about the BLK RVA campaign at https://www.visitblkrva.com/.