By Bonnie Newman Davis
Raising funds to support college students often takes a back seat to feeding programs, toy drives and other giving campaigns during the Thanksgiving and Christmas holidays.
But for at least two Richmond-based organizations, August through late November means brainstorming and coordinating December fundraisers that will provide books and scholarships for college students.
Urban Views RVA recently spoke with Kimberley L. Martin, founder of the KLM Foundation, and Paul J. Lawrence, president of the Richmond Alumni Chapter of North Carolina A&T State University, about how they plan to host "parties with a purpose" this holiday season while raising funds for college students.
The KLM Scholarship Foundation is a nonprofit organization that raises funds and distributes book scholarships. The scholarships are academic-based and target college students faced with financial obstacles.  KLM's 4th Annual RVA Holiday Day Party is Dec. 7 from 3 p.m. to 7 p.m. at Main Stage 112 North 5th Street. https://rvaholidaydp4.eventbrite.com/?fbclid=IwAR1LBA3STKWQcqqVBGtdycRKMPNecGJGrtUuhmx-xxvoxHoFSrvOfVjt2Ps
The Richmond Alumni Chapter of NC A&T conducts activities and programs for Richmonders who graduated from or attended A&T. Its fundraisers benefit students from the Richmond area who currently are enrolled at A&T. This year's event is Dec. 14 at 7 p.m. at the Black Iris Social Club, 321W. Broad St. https://www.rvaaggies.com/events
---
Urban Views RVA: What led to the concept for your holiday fundraiser?
Martin: Four years ago there were very few, if any, Christmas Day Parties in central Virginia.  So we thought it would be a great idea to kick-off the holiday season with a fun-filled event to raise funds for Virginia college kids. The 4th Annual RVA Holiday Day Party is one of a kind and will create so many wonderful memories.  Santa will be there to get the party started and will be distributing door prizes, too.
Lawrence: We wanted to capitalize on people who wanted to have a really nice social gathering while also raising money for our scholarship fund. We have a really good location that is both laid back and formal. We have everything from fully catered food by excellent chefs, a cigar and jazz lounge, and we have one of the best DJ's on the East Coast providing the music. Our fundraiser allows alumni from all generations to come together and have fun. All proceeds go toward sending students from the Richmond area to North Carolina A&T.
---
Urban Views RVA: Have you hosted the December fundraiser before?
Martin: This year marks the 4th year we will host the RVA Holiday Day Party.  We look forward to creating a festive atmosphere with good food, cocktails, music and dancing.  This season is known as the most wonderful time of the year, but for some it can cause melancholy emotions due to the loss of a relative or countless other life events.  So we want to give everyone something to look forward to and a reason to get out and have fun.
Lawrence: This is the second year we have had this Christmas party. We have had Christmas gatherings before, but they weren't geared for scholarship donations. We hope to have this annual gathering for years to come.
---
Urban Views RVA: Who can attend your holiday party, why should they attend and what is the attire?
Martin: The target audience for the 4th Annual RVA Holiday Day Party is the same as our signature fundraiser [12th Annual Black & White Affair April 4, 2020]. We want everyone to come out, catch the holiday spirit and make a difference in the community all at the same time.  The attire is holiday chic or upscale casual.  Our motto is "Come one, come all who want to have a ball!"
Lawrence:  Anyone can attend our fundraiser who likes to have a good time for a good cause. Our North Carolina A&T Alumni chapter welcomes all people from any schools to come have a great time with us. We have family, friends, other schools alumni and people who just like a good party. We have had people from age 21 all the way to 88 attend our party and everyone finds something about it that they enjoy. The preparation for this party takes teamwork and innovation. Each year we want to improve or add something that people requested. We expect about 170 to 200 people to attend. The attire is semi-formal. I recommend dressing to impress because we will have photo locations and a photographer capturing the event.
---
Urban Views RVA: How much is raised during the December fundraiser?
Martin: Our goal is to award over $50,000 in book scholarships for the 2020-2021 school year.  Proceeds from the 4th Annual RVA Holiday Day Party will go toward meeting that goal.  Higher education costs across the nation are at an all time high; and we want to alleviate some of that financial burden for our children.  So we encourage everyone to show up and show out for the kids.
Lawrence: Last year this effort raised around $2,100. We gave scholarships to four students and we also traveled to Greensboro to visit our students. Every penny of our raised funds go to students and or efforts that benefit students.
---
Urban Views RVA: In closing out this year, what are you most thankful for and what do you foresee for next year?
Martin: When I look back on 2019, I am extremely thankful for our team of dedicated volunteers and for the outpouring of community support. Everyone, and I mean everyone, has generously supported our Book Scholarship Program all year long.  That generosity allowed us to award over $53,000 in book scholarships during August. I am also grateful to celebrate our 17th Anniversary this year and welcome others to celebrate with us by donating at www.gofundme.com/f/KLMSF17. Next year we hope to do more of the same…. support Virginia college kids in a big way.  I challenge everyone reading this article to think of creative ways to partner with us to alleviate college debt in Virginia.
Lawrence: Personally I am most thankful for the effort of all of our chapter members. I am grateful that we are growing and making some solid positive impacts for our university and our city. I expect for our chapter to begin to grow and take on more great initiatives. We have been discussing establishing a mentoring program for high school students that involve our students and alumni in this city. We are preparing to reach out to all the local high schools and offer information and help about our university and college in general. We believe that our university, now the largest HBCU in the country in terms of enrollment, is the greatest but we also champion other HBCUs that are as well.
---
Urban Views RVA: Why is it important for organizations such as yours to give back? 
Martin: It is important that our organization and the community at-large give back because so many need the help.  I hear stories on a regular basis of how our Book Scholarship Program is making a positive impact.  To date, we've provided financial support at 29 Virginia colleges and universities.  Earlier this year we hosted a Scholarship Giveaway Contest for the first time and awarded $10,000 to Virginia State University.  How exciting is that?  The financial need is there for college students and we want to be the go-to organization for assistance.
Lawrence: Our HBCU institutions, no matter the size, need our help. We as graduates of these great institutions need to not only wear the T-shirts and yell the slogans, but give money as well. All amounts are to be applauded. A&T is lucky that we have some major donors but your $100 or $50 to every campaign is very valuable. If we don't support our schools, why would anyone else support them? HBCU graduates have led every strong movement, so it stands to reason that we lead the way in fortifying our own universities. We are what we have and we are what we need.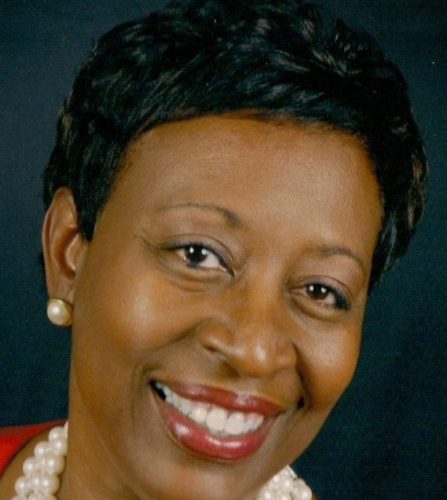 Bonnie Newman Davis
Journalist, Journalism Educator, Media Consultant
Executive Director, BND Institute of Media and Culture Inc.
bndimc.org
804 683-7203