By Bernard Freeman
Start a Business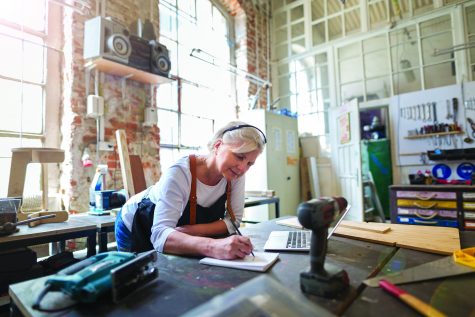 An enticing option for seniors who are riding the retirement wave but could benefit from extra income is to become their own boss. The flexibility of working for yourself allows the time to partake in the activities you enjoy while still (hopefully) growing a savings account.
Baby boomers are redefining the retirement market with their strong sense of entrepreneurship. According to the American Association of Retired Persons, the number of entrepreneurs over age 50 has actually doubled since 2007. The manufacturing industry has the highest percentage of business owners aged 50 and older.
If you have a great idea and the drive to start your own business, here are some tips to consider.
Develop a Business Plan
To succeed, your business must be based on something you are passionate about. But don't rush into a business without a solid plan in place. Consult with experts in the field you're interested in and also talk to an attorney about establishing a new business. Also look for local resources like business incubators and mentors. Seek conferences and trade associations in your area.
Figure out the Finances
Consider the location your company will need to thrive. Is the product something you can offer from a home office or will a brick-and-mortar location be required? The amount of financial help you need will largely depend on your vision for the business.
If you require assistance, don't be afraid to reach out to investors for help. But be wary of the percentage of your business they own as your opinion may not be valued as highly as someone with a larger piece of the pie.
Don't fear Technology
Modern technology grants business owners a new way to reach the masses affordably and at the click of a button. Embrace learning the ins and outs of advertising on social media, using networking to your advantage, and reaching out to members in your community for a referral or recommendation of your product. Look for classes at your local community college or library.
Try New Activities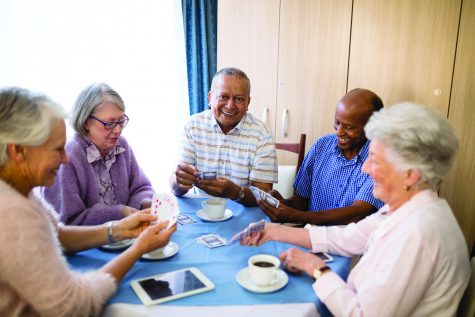 Without the motivation to get up and go to work every day, it can be easy to become sedentary. For seniors, this can be especially dangerous as it promotes illnesses like heart disease, diabetes and even cancers. ?In addition to sticking to an exercise plan, find a hobby that tests your limits and keeps adrenaline high.
It's a good idea to have a meeting with your health care provider before taking on any strenuous activity. You want to ensure your heart and overall health is up for the strain that may be caused when exerting yourself. Once you have the green light from your doctor, here are some tips to remember.
What is Adrenaline?
According to the Hormone Health Network, adrenaline is a hormone which triggers the body's fight-or-flight response.
During a stressful situation, it causes air passages to dilate and provide muscles with oxygen to respond. Its presence will increase alertness and awareness while improving memory and cognitive functioning. When you choose hobbies that challenge yourself, it's likely your body will experience a surge in adrenaline.
While the hormone rarely causes medical problems, the experts at HNN recommend addressing your doctor if you feel you're experiencing excessive adrenaline or it's affecting your overall health.
Finding an Activity
High-adrenaline hobbies aren't only found from experiences like skydiving or bungee jumping. Less risky options can still leave you feeling refreshed and accomplished.
Hit the trails: Go hiking for a new perspective on the outdoors. You can find some famous trails throughout the nation that provide you the ability to travel while doing something you love;
Canoeing: One of the most intimate and intense ways to travel waterways is from the seat of a canoe. They are easy to travel with and are great companions for adventures.
Scuba diving: Head to the tropical reefs to witness breathtaking nature or visit a site to examine historical sites underwater.
Staying Fit
Make sure you stay in good physical shape when welcoming a new hobby. Staying fit will give you a boost when it comes to performing physically challenging tasks and allowing you to enjoy new adventures without overexerting yourself.
Financial Spring Cleaning
While cleaning up financially may not have been a part of your New Year's resolutions, take advantage of the second quarter to get things in order.
Make a difference to your financial security by creating a budget, tackling high-interest debt and planning important final documents.
If you are overwhelmed or unclear how to create strategies that benefit your financial status, look for a qualified financial advisor. Make sure you feel comfortable with them and be honest  about spending habits and your finances.
Create a Budget
The biggest weapon to your fight for financial freedom and achieving goals is in a budget. It's important to create one that leaves you with extra funds to set aside in a savings account. However, you should make sure to leave room for entertainment, so you don't find yourself burning out and making impulse purchases.
Analyze your budget periodically and adjust. Keep receipts or a ledger to track your spending habits. Using apps on a smart device can also give you an interesting view into where you can make improvements, if you keep accurate notes.
High Interest First
According to credit counselor Credit Guard of America, the average family in the U.S. is facing more than $15,000 in credit card debt. When you create a budget, analyze credit card debt and plan to resolve those with the highest rates first.
Clean up Documents
Don't forget to clear clutter of expired documents that have accumulated. The Internal Revenue Service recommends keeping copies of tax returns for at least seven years. When eliminating paperwork, it's imperative to shred it to keep your identity safe.
You can either invest in a shredder or hire an expert to dispose of documents securely.
Independent Living Facilities – NOT Assisted Living Facilities
Making the decision to sell the family home is often met with hesitation from seniors. It's hard to leave behind the home where you created many memories with your loved ones. However, if you have accepted that the property is too much to manage, relocating to an independent living community is worth considering.
These senior-friendly neighborhoods are different from assisted living facilities as people live without any form of medical assistance. Much like a typical community, there are different styles of homes and the options to rent or own. The main benefit to a senior moving to an independent living community is the comradery with others of similar ages.
Amenities
Depending on your location, you may find communities that offer incredible amenities like golf courses, health care centers and an on-site fitness center. If you feel like the facilities in your area are lacking enticing features, consider packing up and relocating to a place where you can enjoy retirement. Take the time to research different communities and document the advantages and disadvantages you notice. Once you have a list compiled of a few different neighborhoods, weigh the pros and cons before jumping into a decision.
Continuing Care
Another great benefit for independent living communities is the option for continuing care. While you may be in great health now, what would happen if you require medical assistance down the road? Most neighborhoods already have on-site caregivers available. You may have to pay up front for continuing care services. Ask about the initial fee and ensure it will be used to cover special care when and if it is needed.
Questions to Ask
You likely have a list of inquiries to make before meeting with a representative of an independent living community. Here are a few examples:
What is the policy on children staying overnight in the community?
Are pets allowed?
What fees are paid monthly and annually?
What other charges should you expect?