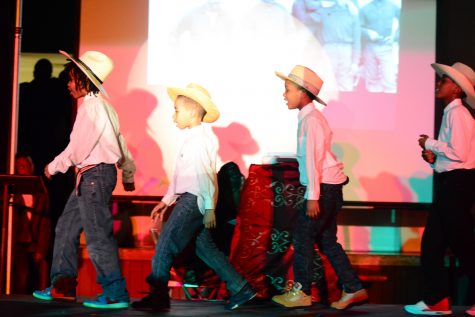 Overby-Sheppard Elementary School presents their Black History Month Celebration Production "GENERATIONS:  Past, Present & Future" Thursday, February 28, 2019, 6:00 pm, at Overby-Sheppard Elementary School – 2300 1st Ave. Richmond, Virginia 23222.  Students, staff, parents & school partners have designed a vibrant, informative & inspirational celebration of African American history, culture & experiences.
Featured will be a Parent & Student "Generations – Fashion Show", the renowned OSES "Honey Beez" & "Stingers".  Special presentations by the Drama Club, Science Club, CLEAR Boys Enrichment Club, Student & Teacher Choir(s), OSES Band & special FUTURE HISTORY MAKERS spotlighting our Artists in Residence "Egypt" & "Jordan".  Future Leaders – OSES "SCA Officers" will moderate the night.
Doors open at 5:30 pm where Community Partners, Information Vendors, local child and adult authors, the Library of Virginia's Genealogy Department, Local Historians, Richmond Public Library Law Division, Northside Branch of the Richmond Public Library & others will be available to share with our guests & community.  Refreshments will be served.
For additional information, please feel free to contact Alfred Powell, Jr. – Producer, or our Main Office at (804) 329-2515/2516.  ALL ARE INVITED!  Come & Share in this Exciting Event.