By Nia Simone McLeod
The significance of Virginia's Black history is as deep as the James River. From past to present, Virginia has birthed many trailblazing Black voices that have made a difference through their resilience, intelligence, their creativity.
Joseph Jenkins Roberts (1809-1876)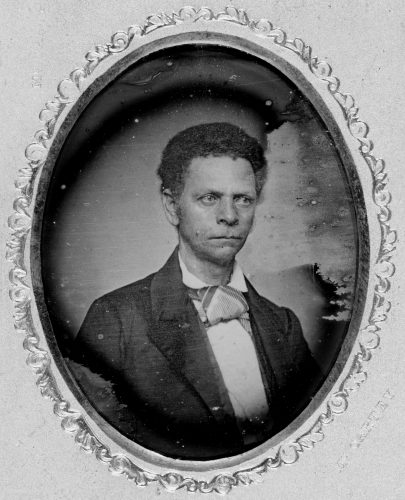 Joseph Jenkins Roberts was born free in Norfolk, Virginia way back in 1809; and was one of the few to do so during that time period. In early adulthood, Roberts migrated from Virginia to Liberia due to the many restrictions that Virginia had for free Black Americans during that time. In Liberia, he soon gained an interest in business and politics. Along with two of his brothers, he established a trading business in Liberia where he exported products such as camwood and ivory to the United States while trading imported American goods at another local company store. Soon after becoming a bishop at the local church, Roberts became so successful through his business that he was able to pay for his younger brother's tuition at a medical college in Massachusetts.
As his successes began to rise, Roberts made his way in the political realm as well and made history in Liberia along the way. He began, in 1833, as high sheriff of the colony. After the death of Liberia's governor Thomas Buchanan, Roberts became the first black governor of Liberia. During his governing, he was instrumental in declaring Liberia's independence. But, he wasn't finished yet in the political world. Afterward, he was then elected twice as president of Liberia. Throughout his term, he worked for the betterment of the nation by improving foreign relations with Europe and strengthening relationships with indigenous groups.
His impact on Liberia is still felt till this day. Liberia's main airport, Roberts International Airport, is named in his honor; and his face is depicted on the Liberian ten dollar bill.
Mary Elizabeth Bowser (1839-1867)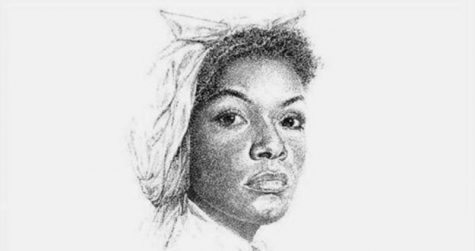 Mary Elizabeth Bowser was born as a slave in Richmond, Virginia and worked for the Van Lew family. Her slave owner had died in 1843; which led to her and other slaves being freed by her former slave owner's widow, Elizabeth Van Lew. Bowser still continued to work as a paid servant for Van Lew after being freed.
At the beginning of the Civil War in 1861, Van Lew asked Bowser to be a spy for the Union. Bowser agreed and began to work for the Confederate White House to gain more intel. In order to maintain her anonymity, she changed her name to an alias, changed her personality and demeanor, and accepted that she was going to have to become a slave again. She then began to work for Jefferson Davis and his wife, under these terms.
While working for the president of the Confederacy, she did a multitude of different things including listening in on conversations about war strategies and going through Davis' office when he wasn't around. Thanks to her excellent memory, she was able to read the letters and paper documents that she went through and recall what they said, word for word, to Elizabeth.
President Jefferson Davis didn't suspect Bowser of leaking information until the end of the war when Bowser fled. Not much is known about what information she was able to garner, but it was thought of as being critical to helping the Union achieve victory.
In 1995, Bowser was inducted into the Military Intelligence Hall of Fame for her spying duties.
Max Robinson (1939-1988)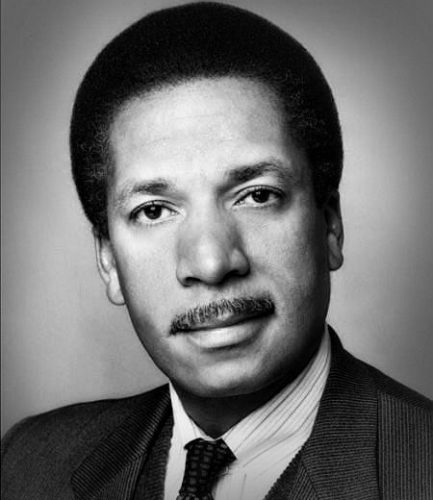 Born in 1939, Maxie Cleveland Robinson, otherwise known as "Max" was born in Richmond, Virginia. After briefly serving in the United States Air Force, he began his plunge into the world of journalism by working in radio at WSSV-AM in Petersburg, Virginia.
As for TV, he started his career in Portsmouth, Virginia at WGNT-27. He then transferred over to a Washington, DC television station and won six journalism awards during his time at the station due to his coverage of civil rights issues. Additionally, he won two regional Emmys for a documentary that he directed about black life in a nearby Washington, DC neighborhood, Anacostia.
Throughout his career, he broke racial barriers throughout the journalism world. He became the first African American news anchor on a local television news program in 1969 when he joined a local Washington DC's network's Eyewitness News team.
In the late 70s, he was hired by ABC News and became the first black man to anchor a nightly news broadcast. Throughout his time at ABC, he became distraught over the portrayal of Black Americans in the media. He turned that frustration into empowerment and started a mentoring program for young black journalists. Later on, this mentoring program transformed into the National Association for Black Journalists.
Barbara Johns (1935-1991)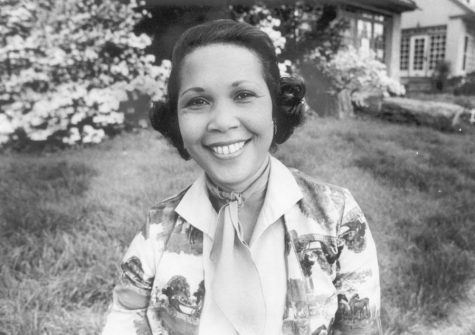 While she was born in New York City, Barbara Johns moved to Farmville at an early age. Johns spent years within the Prince Edward County school system and dealt with many horrid conditions within the segregated school she attended. This includes shabby equipment, poor facilities, and the absence of a science laboratory or a stand-alone gymnasium. The local school board refused to build a new high school for the black students, which pushed Johns, then a junior in high school, to come up with a plan to set things in motion.
Johns, along with other students, organized a student strike. Her bravery, along with the bravery of the other students, garnered support from NAACP's lawyers. The lawyers agreed to take on the case on the condition that the school pushed for an integrated school, and not just a school that was equal to the white school.
The case entitled Davis v. Prince Howard, was one of the five cases that made up Brown v. Board of Education which declared that segregation was unconstitutional in 1954.
These often unsung heroes have made a difference within not just Virginia's history, but the history of the world. Each desired to make a difference within their local communities and fought for what they believed in as an individual. These trailblazers inspire us all and remind us that black history is more than what we see on television or read about in our history books.
Sources:
https://www.history.com/news/female-spies-civil-war-mary-bowser-elizabeth-van-lew
https://www.biography.com/people/barbara-johns-206527
https://www.encyclopedia.com/people/history/historians-miscellaneous-biographies/max-robinson
https://web.archive.org/web/20080306041452/http://www.educationalsynthesis.org/famamer/NinthPresident.html
https://www.britannica.com/biography/Joseph-Jenkins-Roberts