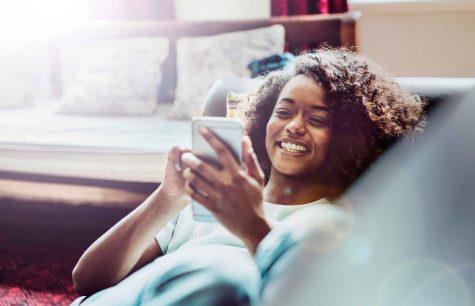 If you have grade A excellent credit, okay credit, or credit so bad that you don't even want to talk about it, you have this one thing in common. You can't afford to not monitor your credit report.
So, how's your credit?
If you have good credit, then that question probably doesn't make you shudder. You may be glad that someone finally asked so you can proudly tell me your three-digit score.
But if you have bad credit, it's almost as if you don't even want to think about it…more or less take a look at the things that are making it bad. You may know that it's bad, but you'd rather pre-tend that it doesn't exist.
If you have good credit that is great. I'm proud of you.
And if your credit is not so good… that's okay too.
It's okay as long as you have a plan to get it together.
The first steps to maintaining your good credit or improving bad credit is to regularly review and monitor your credit report.
If you want to manage your debt and credit, reviewing your credit reports will help you to do just that. It is very important that you understand what information is on it.
A credit report will show a detailed history of past and recent credit transactions, employment history, account information, and a list of credit inquiries. It is especially important to be on top of this when considering a loan to finance a dream, such as becoming a home owner.
Why You Can't Afford To Not Monitor Your Credit Report
Lenders look for creditworthiness. Based on your history are you likely to pay back money that is loaned to you?

A lender is likely to see that you are trustworthy in paying towards your debts if you consistently pay your bills and towards your debts on time.
On the other hand, having a history of bills paid late and bad debts can really damage your credit. If a lender sees that you may be a bad risk, he may either deny financing or give it to you at a much higher interest rate. Over time, that increased interest rate could cost you thousands of dollars. (Think of it this way. Do you have a family member or friend who has "bad credit" with you and others? If Uncle Jimbo has a reputation for always borrowing money and never paying it back, you'll either do one of two things when he asks you for a "small" loan. One, tell him that he has some nerve to ask for money. Or, two, save yourself the headache and give him the money as a gift with no expectation that he'll pay it back. Now we know that there are no such gifts in the financial world; our best gift on a loan is a low-interest rate, and the best way to get that is with good credit.)

Good credit can help you to land a job. Some employers view credit reports to determine the eligibility of a job candidate. Knowing what's on your credit report will eliminate any surprises in such situations.
We need to keep tabs on our credit inquiries. Too many inquiries on your credit report in a short window of time is not a good look; it will have lenders giving you the side eye of suspicion.
Viewing your credit report regularly will help you to spot out errors that you need to correct, and it will help detect and guard you against identity theft.
It's free. You can't afford to not monitor what's on your credit report because it won't cost you a dime. Every 12 months you are entitled to a free credit report from the three major credit bureaus. You can get yours at www.annualcreditreport.com.
Credit reports and scores can feel like the report card of adulthood. Because credit reports can have an effect on many facets of your financial life, it is so important that you work to maintain and build good credit. Don't let bad credit stop or hinder you from any of your financial goals. The more you know about your money, the more you can work your money.
So let's put that money to work.