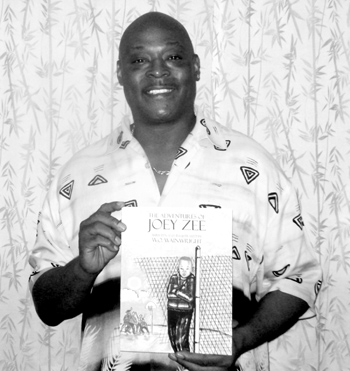 A great story called Joey Zee (Author House $24.99) written by W. O. Wainwright is a wonderful read for children ages 6 thru 12. Joey Zee comes from an urban middle class family which includes his mother, grandmother and his pet parakeet. He was a normal 6 year old looking forward to his first day of school. However, Joey becomes troubled when he is not treated fairly, so he decides to quit school. He soon learns a great lesson: With family support and love, problems can be worked out together. I had the opportunity to meet and speak with the author who resides in Richmond.
Why did you choose to write a children's book?
W.O. Wainwright: I believe that children are our most precious resource. They are also our most vulnerable. I came to realize that everything we as adults do or neglect to do, with regards to our collective fate as humanity, impacts on the minds of our children most. They follow whatever examples we set for them. To this extent, I've been inspired to attempt to impart to them not only a sense of reality as they themselves are faced with it in today's society, but also a sense of reasonable hope and moral responsibility, through my writing.
What message are you giving to the child reader and why do you feel it is important?
Wainwright: Regardless of where you come from or your own personal circumstances; there are others out there in lives who are dealing with the same kinds of issues. I think it is important for them to know that there are people around who not only understand their situation but are willing to help them cope with their problems in a positive way.
Is this story based on a true story?
Wainwright: No. But while the storyline is based on two fictional characters who are subjected to the hands of fate; their shared dilemma can definitely be related to real life decisions which we all face every day.
What is your next project?
Wainwright: My current project is another children's book entitled; "O'Mista'Whadda'Wata' Bug!" which is being considered for publication by Diversion Press.
Sep. 13, 9 a.m. till 1 p.m. Authors writing workshop at Precious Memories Bookstore.
Linda Pate is the owner of Precious Memories Bookstore located at 3229 Idlewood Ave, Richmond. Visit our website at www.PreciousMemoriesReading.com or join us every Friday at 7 p.m for the "Talking Book show" on www.LoveBroadcasting.net