at the Black History Museum & Culutral Center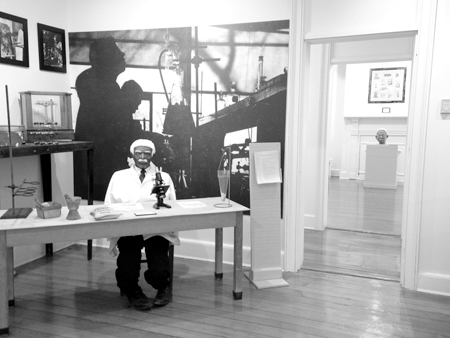 The Black History Museum hosts discussions, houses multmedia collections, and organizes exhibitions to commemorate the lives of black Virginians. 
"If I See One, I Can Be One"
Who: Ingenious Black Americans envision and create gadgets, machines, medicines, toys, and trademarks everyday that make our lives more efficient, healthful, lucrative, and rewarding. The Black History Museum & Cultural Center of Virginia in Jackson Ward presents, "The Gift of Black Inventors." With the assistance and research of James E. Wright of University of Richmond, the exhibit is an exciting multimedia collection of contributions made by Black innovators in science, medicine, manufacturing, and more.
What: Contributions of Black Inventors impact every facet and corner of life. Just a few include:
Ironing board, Sarah Boone, patented 1892. While devices existed for the purpose of ironing when Ms. Boone envisioned her unique version, her board was streamlined and specifically detailed to make pressing women's garments easier.
"Super Soaker" water pistol, Lonnie Johnson, patented 1991. Thanks to Mr. Johnson, summers everywhere are cooler and more fun. While the "Super Soaker" is a fave at picnics and on steamy city sidewalks, its soggy blast is made possible by Johnson's mix of inventive mechanics and process.
Ventilated Hairbrush, Lyda Newman, patented 1898. Newman's brush was not only more hygienic, it was sturdier, easier to manufacture, and healthier to the user's scalp than previous hairbrushes.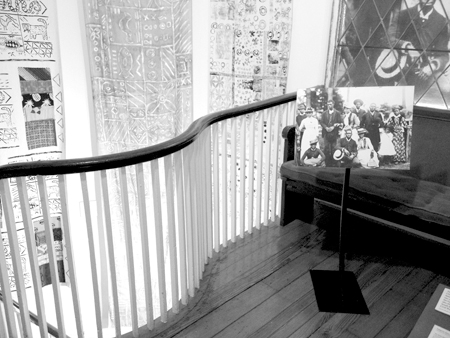 African tapestries hang in the stairwell behind an 1889 print by Hustis Cook.
 
Where: Black Inventors have improved every corner of the world. "The Gift of Black Inventors" focuses on Americans, like Virginia native Jo Anderson, who is recognized by the longstanding company International Harvester as a co-inventor of the reaper, an invention integral to the Industrial Revolution and agriculture, and one that Americans have depended on for more than 100 years.
When: "Black Inventors" presents actual items, photographs, charcoal drawings, videos, and displays that cover a time span of more than two hundred years. It features famous figures, like Dr. George Washington Carver and Dr. Charles Drew, as well as lesser-known innovators like Phil Brooks, who invented the disposable syringe (1974), and Joseph Dickinson, who brought joy to music-lovers everywhere with the record player arm (1918) and player piano (1912).
Why: Black Inventors embody the best of human spirit by envisioning ways to improve life and work, to increase productivity, and achieve better health. Then they bring innovation and resourceful persistence to their visions. The results? Practical items and processes that have changed the world.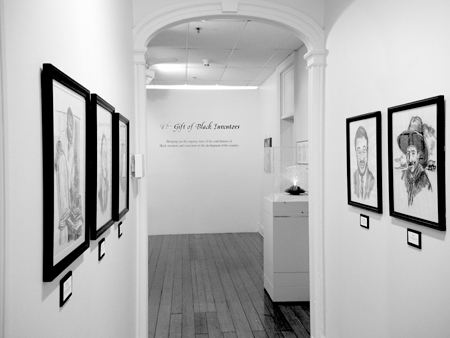 Today's Museum was orginally a private home but was brought in 1922 by the Council of Colored Women, led by Maggie Walker.
The Black History Museum & Cultural Center of Virginia, on Clay St. between 1st and Adams Streets. Hours: Tues.–Sat. 10–5, 780-9093, $5, seniors, students, and teachers, $4; Kids 12 and younger, $3. www.BlackHistoryMuseum.org
by Cesca Janece Waterfield